Finally! A Revolution for Sign Makers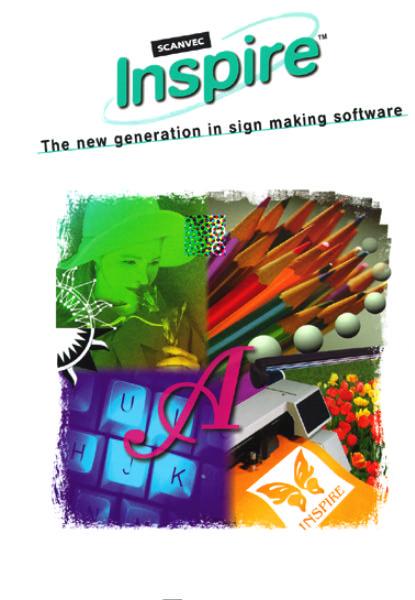 You told us that you were looking for versatile software that gives you the tools to improve your day-to-day vinyl cutting business, but also provides sophisticated design, color, and large format printing features. Now you have it! Our professional team of research and development staff went to work and came up with an entirely new concept: Inspire!

The new generation in signmaking software, Inspire offers users a totally different approach to designing and producing signs. Advanced features include object-oriented technology, flashback, smart editing, vinyl cutting, large format printing and many, many more
productivity enhancements.


Inspire 1.5 is a very advanced and completely stable product that contains numerous feature enhancements as well as features and functions you were used to from the CASmate product line. But there is something else that makes this upgrade to Inspire very unique. You! Before creating this new version, we sent our sales team to the field to find out what you, our valued customers, had to say about your needs from Inspire. We were very careful to take into consideration these comments and suggestions before making changes to the software. So, with your help, we were able to create a software product that will truly meet the needs of the signmaking community.

All products are engineered with object-oriented programming and include Flashback and Design Manager for user-friendly designing and editing, and the Inspire Solutions Module, which allows users to easily customize Inspire according to their own unique needs. Inspire 1.5 is now available in German, French, Italian, Dutch, Spanish and Portuguese languages. Japanese, Korean and Chinese will be forthcoming at a later date.

CASmate features which were added to the new versions of all three levels of Inspire include: dimensional lines, labels, curve editing, registration marks and highlight selection.
>We are sure you will be pleased with many of the enhancements we have made to increase the functionality and stability of Inspire's features, such as:


Improved text functionality
Improvements in standard and manual kerning,
Text dialog now reflects changes in text properties
Improved import of EPS and HPGL
Improved scanning
Improvements in plotting
Ability to read files from our FlexiSIGN 5.x product line
Inspire Pro
Inspire Pro, the highest-level solution, includes complete vinyl cutting and large-format printing features and offers advanced network RIP printing.
Inspire Expert
Inspire Expert is intended for customers requiring comprehensive vinyl signmaking and includes such advanced features as color vectorization, color traps, filters, plug-ins, gradient fills and image/bitmap editing plus optional large-format local RIPing and printing capabilities.
Inspire Sign
Inspire Sign, the entry-level solution for vinyl signmaking, offers all the features necessary for basic design and vinyl cutting.
Inspire Local RIP Option
PostScript level 2* RIP for super quality large format color printing. Drives all popular large format color printers.
* JAWS 5D level 2 compatible RIP
Engrave 2D Option
Includes centerline vectorization, rulers/dials, Braille and machining output.

Click here to download a printable version of this information.

Listed below are other Scanvec products we carry. Please contact us with any inquiries.

Signmaking

Color Printing

Engraving and Routing

EngraveITEnRoute
FlexiENGRAVE
FiNes
Tracer
MachineShop

Apparel and Sewing Goods

ColorSpan Products
Graphtec Precision Cutters, Plotters and Printers
---
24-Hour Answering Service!
336-852-7533
800-944-5645
KBA Systems - Signery Systems
About Us - Contact Us - Home
Contents Copyright © 2000 Keith Bunch Associates, All Rights Reserved.